IDEAYA is a precision medicine oncology company with deep research and development expertise in synthetic lethality. We are passionately pursuing the discovery and development of targeted therapeutics for patient populations selected using molecular diagnostics. IDEAYA has a world-class team of leading scientists and advisors with extensive knowledge and expertise in cancer biology, small molecule drug discovery, translational biology and clinical development. Our Scientific Advisory Board (SAB) consists of academic and industry thought leaders including members of the National Academy of Sciences and the National Academy of Medicine.
O ur team has built a robust pipeline of potential first-in-class and/or best-in-class precision medicine therapeutics. We have target identification, validation and drug discovery research expertise, including in synthetic lethality – an emerging class of precision medicine targets. Our most advanced pipeline programs include darovasertib (IDE196), a clinical stage PKC inhibitor for genetically-defined cancers having GNAQ or GNA11 gene mutations, IDE397, a clinical stage MAT2A inhibitor targeting patients with tumors having MTAP gene deletion, which represents approximately 15% of solid tumors, as well as IDE161, a clinical-stage PARG inhibitor for patients having tumors with homologous recombination deficiency (HRD).
Since inception, a key tenet of IDEAYA's research has been to exploit the concept of synthetic lethality, an approach for indirectly targeting oncogenic pathways. Certain genetic alterations in cancer cells enable tumor proliferation, but also create vulnerabilities – which we target with our therapeutics. In cancer cells with such genetic alterations, pharmacological inhibition of the target can cause cell death. In normal cells, without such genetic alternations, the target inhibition can be non-lethal – creating a therapeutic window. Patients for our therapeutics are selected using molecular diagnostics to identify the genetic alternation or a related biomarker.
We are collaborating with Pfizer pursuant to a clinical trial collaboration and supply agreement on our darovasertib (PKC) program.  We are also collaborating with Amgen pursuant to a clinical trial collaboration and supply agreement on our IDE397 (MAT2A) program. We have established a strategic partnership with GlaxoSmithKline (GSK) on our Pol Theta and Werner Helicase synthetic lethality programs.
IDEAYA is headquartered in South San Francisco, California.
Scientific Advisory Board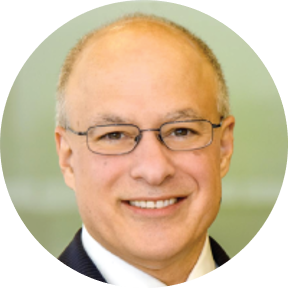 Core Institute Member, Broad Institute, Dana-Farber Cancer Institute, and Harvard Medical School